Build: 1.0.0020
Hi,

We released a build this week, here's a rundown on what's changed.
Features
Alerts Timetable
Changing when your match reminders are sent used to be a bit of guesswork. 3 days before your match? Not very obvious what's going on!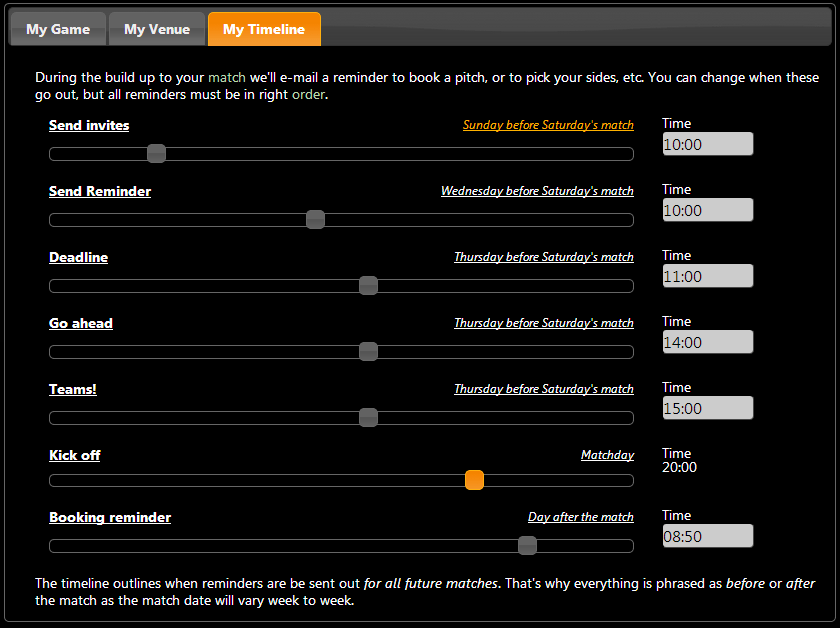 From today this is much more understandable, and we'll explain your reminder will be Thursday before Sunday's match. Much nicer we're sure you'll agree 😊.
Adding players to a match
.. has just become much easier. You can now select several at a time, rather than just one.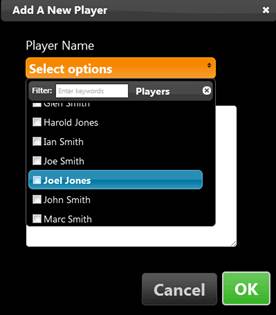 Touch Support
We've also added further support for touch devices. You may have noticed on the side picker screen it was quite difficult selecting sides when using a tablet. You should now find this much easier.
Performance
We should see the site loads a little more quickly now as our images are hosted elsewhere.
Fixes
Duplicate E-mails
There was an issue when putting your name down for the match this week, and next week at the same time. This resulted in you receiving multiple copies of the same e-mail. This has now been resolved.
Plus there's lot of little changes we won't bore you with 😊.
That's all folks!
As always, if I've mucked anything up, please tweet me off! 😉.
Until next time ... may your matches be full of players, and you boots stay laced up.

Team TP.
About toepoke.co.uk
toepoke.co.uk helps organise 5-a-side football games with your mates.
Every week we'll invite everyone and track who can and who can't play.
We'll remind them they're playing, help pick the sides. You know, all the boring stuff!
Loose the faff, bring back the fun, with toepoke.co.uk!
Please direct all press enquiries to press[at]toepoke.co.uk.
comments powered by

Disqus