Build: 1.0.0012
Hi,

Uncovered a problem with the reminders today. As a result some of your reminders may have appeared in your inbox late, or you have received duplicates.
Our sincere apologies for this, and we've put out a new build this evening to fix the problem.
Features
Avatars
On the upside this means avatars are being released early 😊.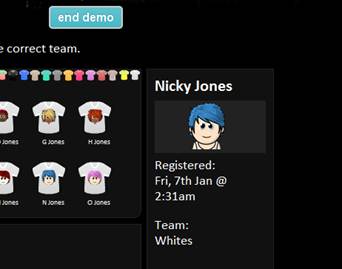 We've used the e-mail address you signed up with as your avatar (doesn't matter if you'd have one yet, we'll work that out).
To setup with your own avatar picture, simply sign-up at gravatar.com and add your photo. If you use a different e-mail address on gravatar.com, remember to tell toepoke what it is.
That's all folks!
As always, if I've mucked anything up, please tweet me off! 😉.
Until next time ... may your matches be full of players, and you boots stay laced up.

Team TP.
About toepoke.co.uk
toepoke.co.uk helps organise 5-a-side football games with your mates.
Every week we'll invite everyone and track who can and who can't play.
We'll remind them they're playing, help pick the sides. You know, all the boring stuff!
Loose the faff, bring back the fun, with toepoke.co.uk!
Please direct all press enquiries to press[at]toepoke.co.uk.
comments powered by

Disqus